Faith Promise
Faith Promise Weekend 2013
March 1-3
This year, we have several ministry projects "across the street" in Nampa as part of our Missions Faith Promise Week. The following represents several of the projects that we will work on throughout our Faith Promise Weekend:
Carpentry, Carpet Cleaning, Painting, Raking, Weeding, and various clean-up projects

Sorting clothes for clothing ministry, Providing baked goods (cookies, pies, etc.), and Delivering baked goods to care facilities, NFC Families, and those who aren't able to get out of their house.
We need volunteers for these projects!
Help us know how you'd like to be a part by filling out the form below:
Here is our schedule for the weekend:
Friday evening -- meeting in the Forum, sponsored by the youth, Verne and Natalie Ward will be speaking.

Saturday morning (8:00) -- breakfast with families in gym with a devotional led by Verne and Natalie Ward, followed by service projects in community and delivery of goodies to shut-ins from congregation and community

Saturday lunch & afternoon

Saturday (5:00 PM) -- potluck supper in gym, and we'll hear from the Wards again

Saturday (7:00) -- evening prayers in gym

Saturday (8:00-ish) -- coffee time with young adults in the Forum, with Verne and Natalie Ward

Sunday (9:30 AM) -- early church service with the Wards, flags and FP commitments

Sunday (10:45) - sanctuary service the Wards, with flags and FP commitments

Sunday (6:00 PM) - evening service with the Wards (with dessert fellowship)
Here are some pictures from last year:
We started off Saturday with a great breakfast.
Nearly 100 baked goods were delivered!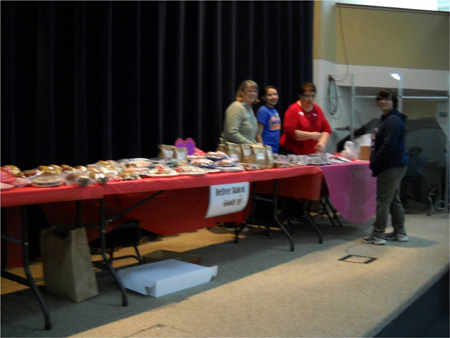 A few of our painters...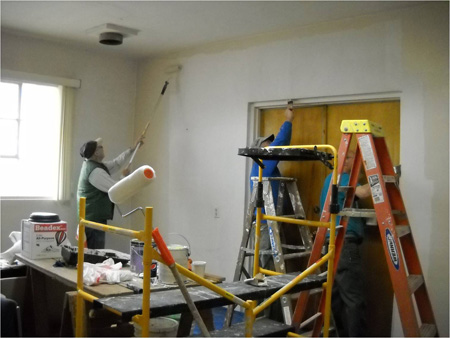 The work's done!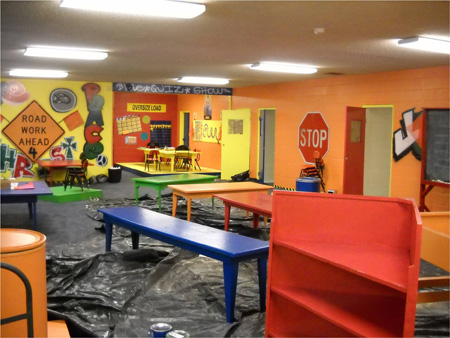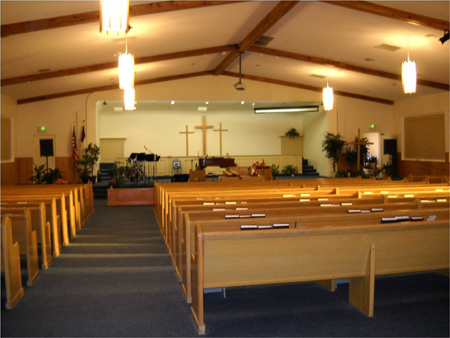 What is Faith Promise?
Faith Promise is one of the most meaningful methods of supporting missions. It is not a pledge.

A Faith Promise is exactly what it says … a promise made in faith between an individual and God. That promise is based on what the giver believes God wants him or her to give to ministries (missions) beyond those of the local church. Giving through Faith Promise is an adventure and opportunity to allow God to show how He can provide when we open our hearts and pocket-books to do generous things for His Kingdom.
Most people arrive at their Faith Promise amount following time in prayer and Bible study. By listening to the voice of God, we learn what the Holy Spirit wants to do through us to support the mission ministries of our church.
[
back
]