Crisis Care Kits
---
We Need Your Help to Respond to Vanuatu Communities in Need of Help
Cyclone Pam, a category-5 storm, left the island nation of Vanuatu in utter devastation after it made landfall late Friday, March 13. Eleven people have been confirmed dead, 30 people have been injured, and thousands have been displaced; and these numbers are expected to rise. Experts are predicting this storm will be known as one of the worst disasters the South Pacific region has ever seen.
Nampa First Church is joining the Nazarene Church in responding to this tragedy. Crisis like this is exactly what part of your Faith Promise dollars go for, and we as the Nazarene Church have an incredible and effectively efficient infrastructure in place to respond right away. We invite and urge you to help initially respond by putting together Crisis Care Kits. Here is how you can help:

Crisis Care Kits (CCK): The goal is to fill 500 CCK. Sunday, pick up your two gallon size bag, along with the list of items to stuff inside the bag or see the list of items below. Then Wednesday, March 25th at 6:30pm bring your completed CCK to the NFC gym for final packing. Nampa First Church will be sending these 500 Crisis Care Kits to Vanuatu through Hands of Hope NW here in Nampa. We have 500 Kits to fill so please help by filling several kits if possible!
CRISIS CARE KIT CONTENTS
Please fill a two-gallon zip-lock bag with the items listed below.The bag must contain only the items/quantities noted.
One (1) medium-size bottle of shampoo (12 to 18 oz.)

Two (2) bars of soap (bath size or larger)

One (1) medium toothpaste (4.0 to 6.4 oz.)

Three (3) toothbrushes

One (1) box of Band-Aids (30 or more)

One (1) fingernail clipper

One (1) sturdy hair comb

Two (2) hand towels

Four (4) pocket-sized packages of facial tissues

One (1) Beanie Baby-sized stuffed toy
---
If you'd like to give some tangible contributions to our mission projects around the world, we have two ongoing opportunities for you:

Crisis Care Kits is an ongoing mission project that provides personal care kits for people around the world who have been involved in disasters of any kind.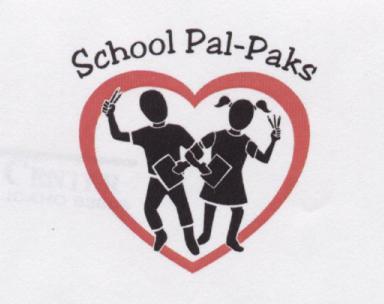 School Pal-Paks is an ongoing mission project that provides students in Third World Countries with all the supplies they need while attending school. Each School Pal-Pak will serve 2 students in Third World Countries (including the Middle East where we have formed a partnership)
Click Here for more information on how to get involved in these ministries.
[
back
]