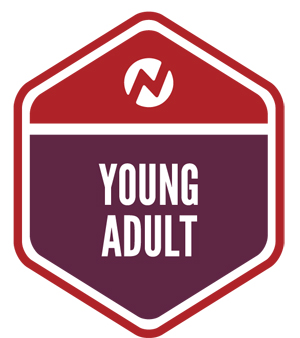 The Servant Leadership Academy
---
Learning ... Growing ... Doing ...
Overview
The Servant Leadership Academy (the Academy) is a program designed to provide diverse opportunities for gaining leadership and ministry experience. The program generally is in session during the summer months, and focuses on helping its participants learn leadership qualities that can be used in any ministry and career. However, where the Academy differs from a traditional ministerial school of learning is that it focuses on providing timely application of the qualities learned through various ministry activities and outlets. These opportunities allow participants to gain practical experience that will help them grow personally, professionally, and spiritually.
The Academy seeks to prepare all students with skills that enable them to have an impact for the Kingdom in a number of ways. It will include classic elements of spiritual development like prayer, worship, mentoring, and Biblical study; however, it will also focus on several practical elements of life in church leadership, like organizational and small group communication, the business elements of church operations, and community relations. Participants involved with the Academy will also be encouraged to undergo a supervised and purposeful walk through ordination processes in the CoTN. We believe this will help facilitate the laying of a practical groundwork that helps lead participants to wherever God has called them.

---

Who is The Academy For?
The Academy is focused mainly on young adults who have finished their high school years, and are now either attending college, or entering the work force. As we work to maintain strong ties with our students after they graduate from high school, we ask that every applicant who is planning on receiving the church-matching Trustees Scholarship from NNU for the first time participate in the Academy during the summer. While this request has been semi-mandatory in the past, it is now mandatory. We realize that summers can be busy and schedules hectic. However, if a student is planning on receiving the scholarship and cannot attend the Academy, it will be mandatory to set up a meeting with Pastor Stacie and Grant to talk about other options to stay in contact with their church family during the year. If a student cannot attend the academy due to work or other various reasons, options are provided for them to journey through the curriculum and set up regular meeting times with Grant.

Because the Servant Leadership Academy is mandatory in order to receive the matching Trustees Scholarship, when a student is absent from a certain percentage of sessions, an amount will be deducted from the total amount sent to NNU to be matched. For every week a student is not present, 10% will be taken off of the amount given. If a student does not attend any sessions and does not attempt to set up another means of contact with Pastor Stacie and Grant, the scholarship will not be awarded.

---

Format
The Academy is currently operating utilizing one session, taking place during the summer. During this session each individual will be required to devote at least an average of 11 hours per week attending which will include discussion about readings, assignments, personal growth, and opportunities for practical experience. The time given in the "doing" category will vary on a case by case basis, but will be required in addition to the regularly scheduled meetings and gatherings in the "Learning" and "Growing" categories.
---

Weekly Activities
Click Here for a breakdown of the weekly activities. There are two meeting times each week (Mondays and Wednesdays), and students will need to attend both as each meeting time covers different topics and activities. The first Servant Leadership Academy meeting will take place on June 1st, 2015. The Servant Leadership Academy will last 8 weeks, with the last meeting on July 22nd, 2015.
---

Self-Evaluation
A large part of this program is comprised of participants' self assessment, self evaluation, and being personally responsible for their attendance, participation, and growth. To help aid in this process, we have established a structured routine. Click here for the self-evaluation routine.

---

Applying for the Servant Leadership Academy
Below is the link for the Application. The Servant Leadership Academy is an intensive program, and the application will take a considerable amount of time to complete. Many of the answers will promote well-thought out answers, and will take time to determine what you'd like to say.
Because this process can, and should, take time, and to prevent you from losing valuable work, we highly recommend the following process in order to complete your application:
1. Look through the application
2. Copy and paste the questions into a word processing program on your computer.
3. Complete and save your answers in the word processing program.
4. After you have completed all your answers, return to the form and copy and paste your answers in, then submit the form.


Click Here for the 2015 Application