Welcome to Nampa First's Young Adult Ministries!
Hi! I'm Nate, and I am the Pastor to Young Adults at Nampa First.
I am passionate about practical ministry that prepares us to be kingdom builders in the world, and about the sharing of faith through intergenerational ministries.
We are a group of young adults (18-35ish) who are a part of the faith community of Nampa First Church of the Nazarene.

We are all about community with God and each other and those living and working around us. We laugh, eat, drink coffee, live life together, and talk about God, life, and, really everything.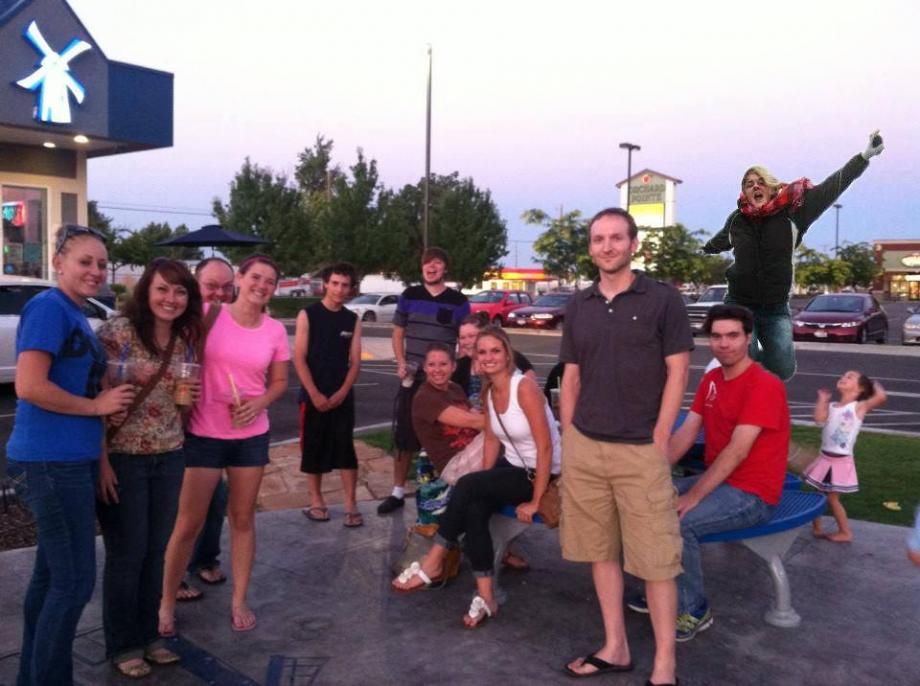 If you're looking for a fun group of friends who love the Lord and are seeking him, please join us!

We have various events and meetings with our Young Adults, depending on school and work schedules.

I would love to get to know you! If you have any questions about the Young Adult Ministries at Nampa First, don't hesitate to join us on the Table or to call or text me at 208-880-1514.

Find us on Facebook and find out more about our activities!