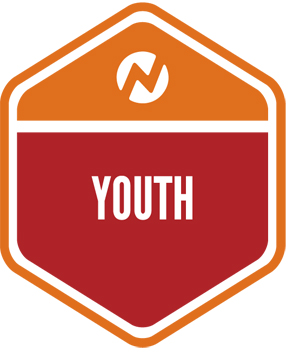 Weekly Rhythm

Our normal weekly rhythm closely follows the school calendar. During the school year, we offer Sunday School (NFCU) on Sunday mornings at 9:30am in the Forum. During this time, we also have our Jr/Sr. High youth group service, called 'the HUB', on Wednesday nights at 6:30pm, also in the Forum.

During the summer, our schedule shifts. Sunday mornings feature 'the HUB' Sunday Edition at 9:30am and Wednesday nights are a rotating schedule with activites for Jr/Sr. High.

Defining our gatherings:

---
NFCU Nampa First Church University

9:30am - 10:45am in the Forum

All students spend their first 15 minutes in a grade-specific homeroom. Here, the homeroom leader takes attendance, checks in with their students, and prays for any prayer requests. Starting in 9th grade, each homeroom leader(s) stays with their class as they progress through high school. We have seen higher levels of retention due to the relational connectivity present in each homeroom. Jr. Highers have a separate homeroom where they can be...well...Jr. Highers.

After homerooms, Sr. High students will divide up into different Sunday School teacher classes where the same material for all Senior High classes will be taught. Classes rotate every 6 weeks and this year we are spending extra time focusing on scripture in our lessons.

High School Sunday School Teacher Curriculum for Spring 2015
(Modules 3-5)

Jr. High Sunday School Teacher Curriculum for Spring 2015
(Module 4)
---

Life Groups
6:00pm in leaders' homes

Life Groups are a vital part of our ministry. Life Groups are designed to enhance peer-to-peer accountability, faith discussions, and to create space for confession. They are gender and age specific and meet in leaders' homes at 6pm on Sundays each week.
If you are interested in joining a Life Group, e-mail Pastor Brian at bloeber@nfcnaz.org.
---
'the HUB'
6:30pm - 7:45pm in the Forum

'the HUB' is our Jr/Sr. High mid-week youth group gathering. Our time is spent playing games, worshipping through music, and hearing a message from Pastor Brian or Val. The message given is taken from the same Scripture that Pastor Kent will be preaching on the following Sunday morning...so students should be hearing the same message from different perspectives. Each week we also open Overflow, our student-run java bar, following the service while we hang out together. We also have a game room with Ping-Pong, pool, and Foosball that is open before and after the service.

If you are a first-time visitor, be sure to connect with Pastor Brian or Val so you can get your free drink!
Stacie Jean Ballard

, Associate Youth and Young Adult Pastor
Email:
sballard@nfcnaz.org
Phone:
208.466.3549 ext. 3003