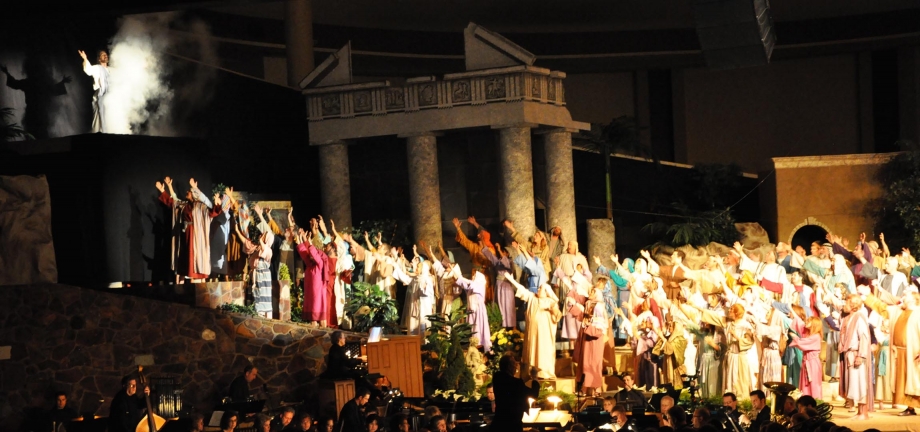 "No Greater Love" Easter Pageant:
April 1 - 5, 2015
7:00 p.m. nightly
Please visit www.nampaciviccenter.com for tickets

---

To register to donate food for the cast click the following link:
NGL Food Sign-Up Sheet

---

Performances are at Nampa First Church of the Nazarene, 601 16th Ave. So., Nampa, Idaho
Tickets will be available through the Nampa Civic Center Box Office for $5.00 each.
Each night, there is a free service of childcare for children birth through Kindergarten age.
So, what is "No Greater Love" at Nampa First Church?
Each Easter week for the past 34 years, Nampa First Church has presented a pageant called "No Greater Love". This production, written and directed by Bette Dale Moore, involves hundreds of actors, choir members, and extras in portraying the life, death, and resurrection of Jesus Christ.
Over the past 34 years more than 200,000 people have seen and experienced this life-changing musical drama. In 2006, No Greater Love featured a brand new, professionally designed and constructed set.
Many of our church body have been involved in the production for more than 20 years, including Dave Mangum, who played the role of Jesus for 33 years of productions.
Please call the church office for further information:
466-3549 M-F 8 a.m.-12 noon & 1-5 p.m.