Financial Peace University
Financial Peace University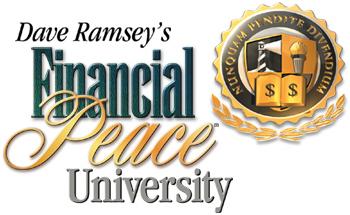 <-- click to view Dave Ramsey's site...
There is no better time than now to get your finances on track. Imagine yourself debt-free!
What: NFC will begin another class of Dave Ramsey's Financial Peace University. This is a 19-week series, condensed into 9 weeks, designed to teach you how to make the right decisions with your money.
When: January 9th - March 6th, 6:30 - 8:00pm.
Where: The gym at NFC.
The first class is free, so you can check it out and see if it's what you want to do. The cost is $75 for materials, or if you have previously taken the class, and would like to attend again, the cost is just $18 to cover the cost of the workbook. Registration is available now online.
Childcare is available.