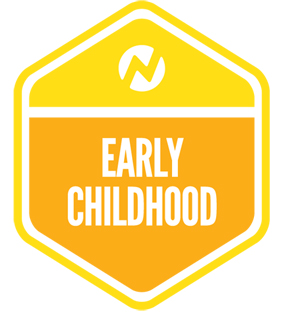 Welcome to our Nampa First
Early Childhood Department!
F
amilies are an integral part of Nampa First Church and your children's care and spiritual growth are a high priority. It is our goal to have each child have a positive experience while in our care. We want you to feel comfortable and confident with our program, our facilities, and our teachers.

The Early Childhood Department is divided into two parts:
Baby Church
, is for ages 0-3 yrs. Baby Church is located downstairs in the Family Life Center in Rm 156. A Nursery Coordinator is available every Sunday morning to help guests feel comfortable and find the best room for their child. We also have a use KidCheck, a new check-in system that ensures your child's saftey and our ability to reach you quickly by texting in case of an emergency.
The
Preschool Department
is for children ages 3 yrs -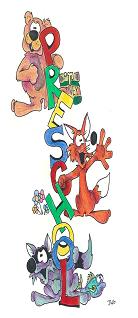 Kindergarten. Each age group has its own class. The Bear class is for 3-4 year olds that are two years away from starting Kindergarten. The Fox class is for 4-5 year olds, who are pre-Kindergarten. The Raccoon class is for Kindergarteners. The class your child is a part of is determined by birthdate, so be sure to check in with the Preschool Coordinator at the Welcome Desk for the right room for your child. The Preschool Department is located upstairs in the Family Life Center, directly above Baby Church.
To find out more about about other ministries offered through our Early Childhood Department, please click the links shown below! If you have any questions or concerns, please feel free to email Pastor Carol or call the Children's Ministry Office at 466-2302.
Well Child Policy
Well Child Policy We run a well child program. Children with runny noses (colored ...
more
---
Baby Dedications
Baby Dedication "Let the little children come to me, and do not hinder them, for the ...
more
---
Check-In
At Nampa First Church, your child's security and well-being are top priorities. That is ...
more
---
Drop Off & Pick Up
Drop Off & Pick Up When you check-in to KidCheck, you will receive a ...
more
---
Benson's Buddies
Wednesday Nights: Benson's Buddies In the Preschool Department September - May 6:15 - ...
more
---
Preschool Department
Nampa First Preschool Department Your children are a special blessing from the Lord. It ...
more
---
Nursery Department
Welcome to our Nampa First Church Nursery! We love children and firmly believe your ...
more
---
MOMS Club
Moms Offering Moms Support (MOMS) MOMS Flyer Click HERE MOMS Calendar Click ...
more
---