After graduating from Northwest Nazarene College in 1964, and marrying Linda Hagemeier, Don went to Nazarene Theological Seminary in Kansas City, Mo.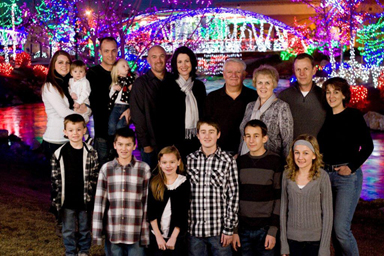 The first call that he accepted was to Beaverton, Oregon as minister of youth. In their 42 years of pastoral ministry, Don and his wife, Linda served churches in Sutherlin, Cottage Grove, and Molalla, Oregon. We moved to Vallejo, California and then moved out to Caldwell, ID Canyon Hill Church, when Don retired in 2008. For the past 3 years Don and Linda have assisted in the Pastoral Care Ministry here at NFC, and recently, Don received the invitation to lead the Pastoral Care Ministry.
About Pastoral Care: There are approximately 100 people who live in care centers, assisted living home, or are unable to attend worship services anymore. This ministry is focused on keeping them connected to the Church and caring for their spiritual needs. In addition, visitation and prayer is extended to all who are hospitalized.